Home » Vinyl Records »
What are Vinyl Record Sleeves and why are they Important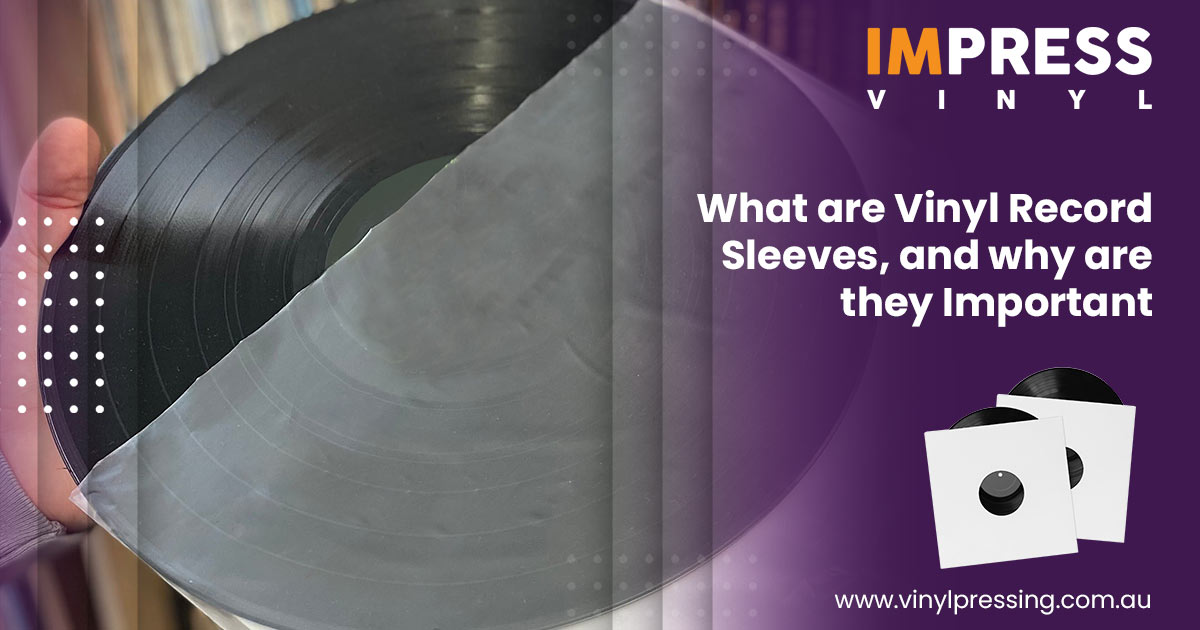 While the world dances for the digital tunes and fugacious melodies, there's still a different music world with a classical heart and timeless synced analog beats. The world of Vinyl Records, where every spin shares a story of the hero behind it with his captivating melody.
If you are a music lover, and never miss an opportunity to listen to the music In its most classical way, you must have known about the popular vinyl Records. Form Jazz and blues to classical, they have occupied the music world and let it dance with their magical tunes. And, to ensure the safety of such melodies and make them persistent, there comes a prominent refuge that can make the melody sound as charming as it was on the recording day. Such guards are popularly called vinyl record sleeves.
If you are one of those music enthusiasts looking to make your Vinyl records last longer, you're at the right place. Welcome to the platform where you'll get an ultimate guide on the significance of vinyl record sleeves, how they protect your vinyl, and the benefits of vinyl record sleeves.
Vinyl Record Sleeves and their Significance
Vinyl Record sleeves are the shield specially designed to envelop vinyl records. Also known as a liner, dust sleeve, or album liner. A typical Vinyl record sleeve is of different materials stretching from paper to plastic. Few of them are from anti-static rice paper or thick stock paper. Though both materials are resistant to dust and scratches, sleeves made of polypropylene (PP) and Polyethylene are considered to be the best vinyl sleeves. Radically, Polyethylene-lined paper is the ideal one to store your records. Due to its unique feature of smoothness and flexibility, it has been in the limelight offering safe anti-static storage for your vinyl records.
The intent of the Record sleeves is not just to protect the vinyl records but also to render the detail about the album, artist, and tracklist. Many customized vinyl record sleeves come with various stunning images and art pieces representing the music and the artist. That way, you can have a personal experience and connection to the music and artist.
Inner and Outer Sleeves
Vinyl sleeves usually come into two primary types based on the degree of their thickness. To help you guide through the best option, we have listed the benefits of different types of sleeves. A typical vinyl record includes both inner and outer sleeves.
Inner Sleeve
These are specially designed to protect the record itself. The inner sleeve will be directly in contact, and the anti-static property of the material includes static lining to prevent scratches when inserting or taking out the record.
Some of the Inner sleeves include,
Paper Sleeves:

The most affordable and commonly used sleeve. For maximum protection, acid-alkaline-free paper sleeves are best to use.

Poly-sleeves:

Polypropylene and polyethylene sleeves are known for their best durability. Polypropylene is quite transparent and can easily see the record labels, but not anti-static. Polyethylene is Soft, flexible, and anti-static.

Archival Quality Sleeves:

These are designed by pressing between a couple of high-density and anti-static poly sheets. These vinyl sleeves are preferable for long-lasting protection.
Outer Sleeve
The outer sleeve envelopes the entire record, including the inner sleeve, making it resistant to dust, physical damage, and humidity, and protects the inner sleeve from getting damaged. The outer sleeve is more likely to be an extra protection layer for the Vinyl Record. There are different types of outer sleeves varying in their size.
Importance of Vinyl Record Sleeves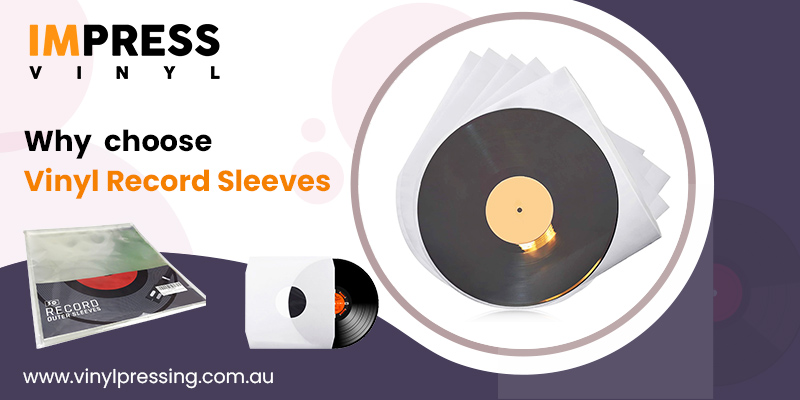 Though the Vinyl record can fascinate music lovers with its warm sound and nostalgic appeal, it has to be handled with extreme care to ensure the collection is in its original condition. And hence, Vinyl Record sleeves are necessary to store the records.
Listed below are some of the benefits of using record sleeves,
Protects from Dust
Vinyl records are vulnerable to dust and other contaminants, eventually causing damage to artwork. Shielding the record from such hazards is mandatory. By storing them with inner and outer sleeves, we can gradually decrease the risk of damage caused by settling dust.
Reduces Damage Edges and Ringwear
Vinyl sleeves protect against the most common issues fallout due to inappropriate storage practices. Ringwear occurs when the vinyl records are, not stored with sleeves. This gives circular marks to the record due to friction when rubbed with the neighbouring one. Ringwear also occurs when records are stacked tightly and can be prevented by the outer sleeves.
Outer sleeves also serve decent protection against flawed or sensitive edges of a vinyl record jacket to reduce the risk of Edge Damage.
Preserves Album Work
Vinyl Record sleeves have a significant benefit in preserving the visual charm of the album art from accidental spills, mishandles, and other damages. Therefore, protecting the delight of the cover and ensuring the collection is as appealing as before.
Convenient to Carry
Vinyl Records are sensitive and should be careful to prevent unwanted damages. They tend to expose to potential damage when moving them around. Record sleeves protect them from such damage and facilitate convenient transportation and handling.
Eternal Durability
When properly stored, vinyl Records are incredible antiques that last longer. The vinyl record sleeves parts a key role in making these artifacts everlasting. By shielding them from probable damages such as humidity, dirt, sunlight exposure, scratches, etc, sleeves make them long-lasting and durable.
Conclusion
Record Sleeves serve great help in preserving the beauty of Vinyl Records. With proper protection, they enhance durability and hold the quality of the work by the artist behind it. In this digital era where music can be autotuned, vinyl records are the antique proof of analog beats that can be auto-synced with our dancing feet!
Finding the best quality vinyl these days without frequent repairs is an uphill battle. Here we are, the Impress Vinyl, one solution for all your needs. We ensure our customers with high-end quality vinyl products with hassle-free maintenance.
If you intend to revive the old glory of vinyl records and store them suitably, avail Impress Vinyl services for the best experiences. From dreams to passion, Interests to hobbies, we help you add musical essence to your journey. With our limitless customization options, we focus on our customers getting the Best Price, Best Sound, and Best service. Be a part of the Impress Vinyl Family now and change your passion to power!