Custom Vinyl Records
Vinyl pressing – we love it. From the labels to the grooves, we've got your music covered.
Instant Pricing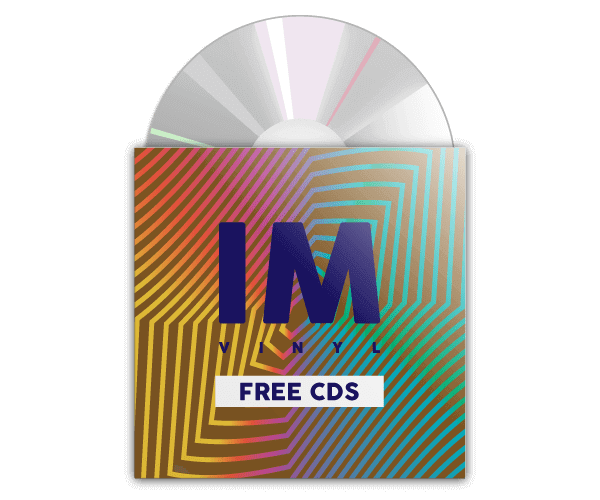 For a limited time we are offering for FREE, 100 CDs in printed cardsleeves with every vinyl project order placed. Worth approximately $400 it can be bundled with your vinyl, used to help promote your band or even sold alongside your vinyl.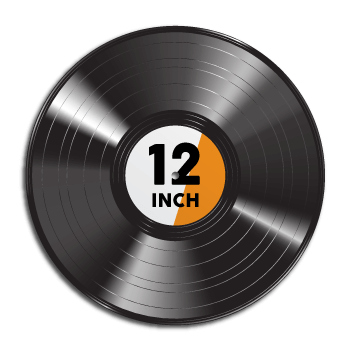 12" Vinyl Records
12-inch Vinyl Records, the most in-demand size going around for albums, EPs, and even singles.
Looking for something special? We have a wide range of custom vinyl records, colours, patterns, and finishes.
Each record can hold up to 14 minutes at 45 rpm and up to 24 minutes at 33 rpm per side. We press 150-gram and 180-gram weights of Custom Vinyl records in Australia.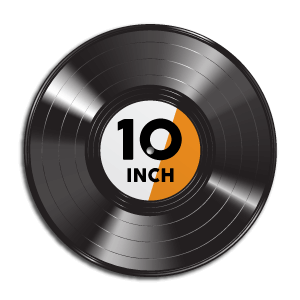 10" Vinyl Records
10-inch Vinyl Records are popular for EPs and shorter-length releases, with play times of 8 minutes at 45 rpm and up to 14 minutes at 33 rpm per side.
If you're avoiding run-of-the-mill formats, this size will deliver. Comes in a standard weight of 110 grams and is available in our full range of colours and finishes. Get personalised vinyl records .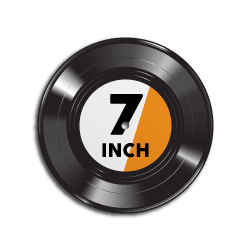 7" Vinyl Records
7-inch Custom Vinyl Records are unrivaled for single and promotional releases and have found thier niche with collectors of vinyl.
It's typical to put only one song per side, making this size perfectly sufficient. Its small-form-factor weighs in at only 42 grams with an ability to hold 4.5 minutes per side at 45 rpm and 6 minutes at 33 rpm.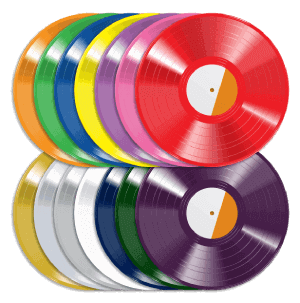 Vinyl Colours
What makes your custom vinyl pressing unique? The endless effects and variations that we can produce to your liking.
At the heart of this is our colour range, where we've got practically every shade covered.
Our standard range: black, white, clear, red, dark and standard green, dark and standard blue, yellow, orange, pink, dark and standard purple, grey, gold and silver. By utilizing our vast color range, we can create a unique and personalised vinyl record that stands out from the rest.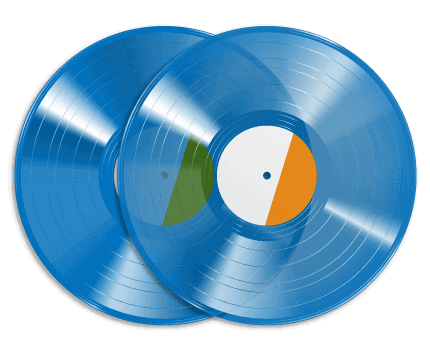 Opaque / Transparent
Most of our standard Custom Vinyl records colour come in an opaque or transparent variant.
Check out exactly what's on offer by hitting our pricing page or buzzing our experts for more information.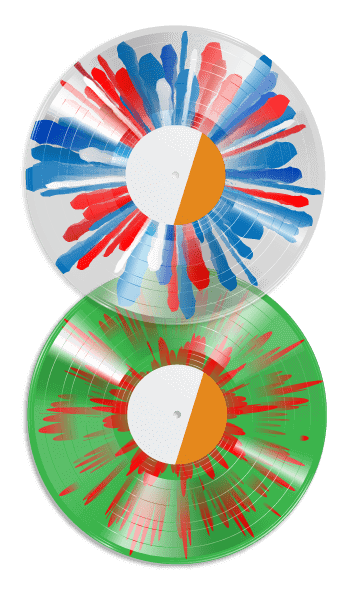 Splatter
Contemplating a record with "splats" of colour throughout? This effect is a result of mixing colour vinyl pellets with the vinyl puck during record pressing.
Simply confirm your base colour (pricing here varies) and what splatter hue you love – we'll make the splatter magic happen at no extra charge.
If you have a particular effect in mind, we'll even vary the splatter slightly. Just let us know what (with pictures if possible) and we'll recreate it.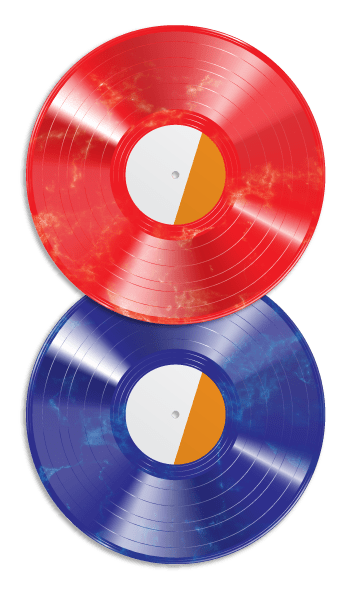 Marbling
Much like our splatter (see above) but less pronounced, this effect can be produced on every one of our colour vinyl pressing variations.
We'll help you make the perfect colour choice for an impressive result.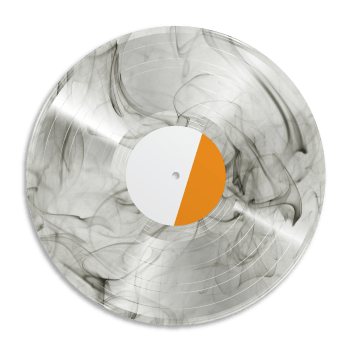 Black Smoke
Black smoke is one of the only stand alone effects we produce.
True to its name, the vinyl records are created by combining black and clear vinyl, which produces a smokey visual throughout.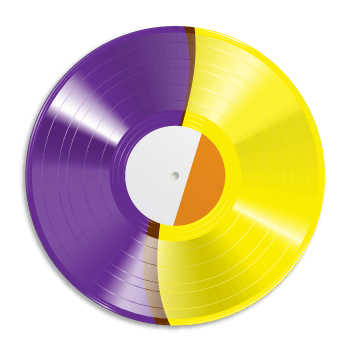 Half / Half
Torn between two colours? Why not both! We can create custom vinyl records in Australia made-up of two colours.
If you want a split down the middle or somewhere else, we'll accommodate.
A little something to consider for your design: movement in the position of the colour divide will always occur.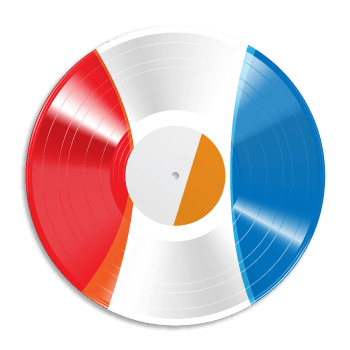 3rds / Flag Effect
Two colours not enough? We can throw one more into the mix.
We can split into thirds of each colour, which yields extraordinary results.
Again, dividing the vinyl record isn't an exact science, so as per our technical note on Half / Half (see above), positions will vary in movement.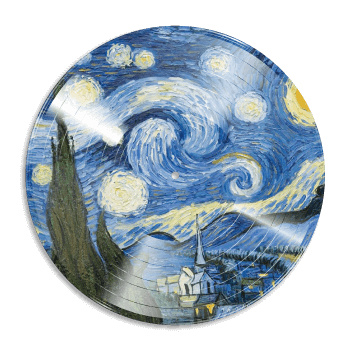 Picture discs
Want a picture on a Vinyl record in Australia? No problem!
With picture discs anything you can think of can be printed on your custom vinyl meaning every record can be a piece of art!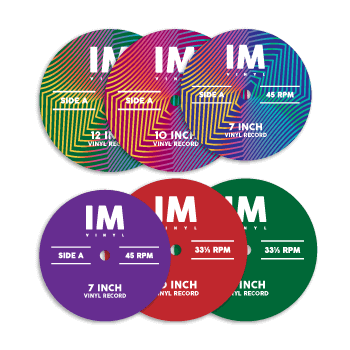 Record Labels
What would vinyl records be without their labels? – Well they would still be records but the labels are pretty cool!
All our records come standard with full colour labels but can also be printed in PMS colours.
Please note metallics can be printed but do lose their shine due to the heat in the Vinyl record pressing process.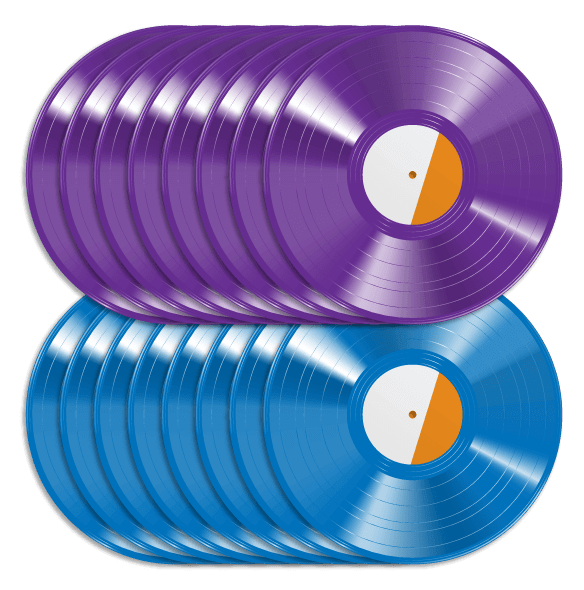 Splits
Vinyl Records are increasingly collectable, therefore variations are a sought-after method for increasing sales.
We can press your custom vinyl record in split colours, so you can have a few hundred of one colour and a few hundred of another.
We'll leave the actual splits up to you, but a set-up fee applies to each split, so we recommend getting as many as possible of each colour.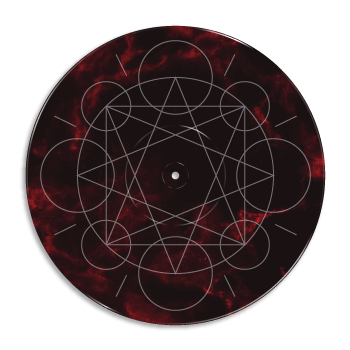 Vinyl Engraving
Found yourself with a spare side? We can laser-engrave it with an image.
It's something that really must be seen to be believed, so hit us up and we'll email you images of past projects showing you just how phenomenal the results can be.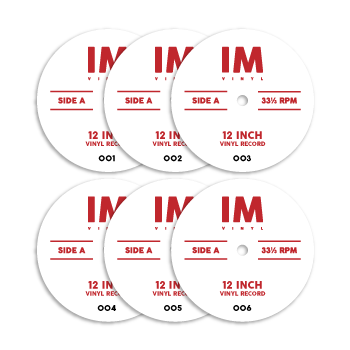 Record Laser Serials on Labels
Want an individual message on each of your custom vinyl records ? Using a laser etching technique, we can personalise your record's label.
Words, letters and numbers can be added to your artwork to make each custom vinyl record one-of-a-kind. Make your own Vinyl record in Australia.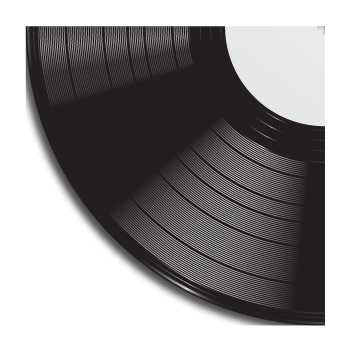 Locked Groove
Want your music to play on and on and on and on and on and on and on and on…
We'll set up a locked groove at the end of your record so the last part of the track repeats on a loop.
Timed well, you'll be playing the same note over and over and over and over and over and over and over and over and over and over and over and over and over …