Vinyl packaging
Sleeves, gatefolds, inners – we have the perfect packaging for your vinyl project.
Instant Pricing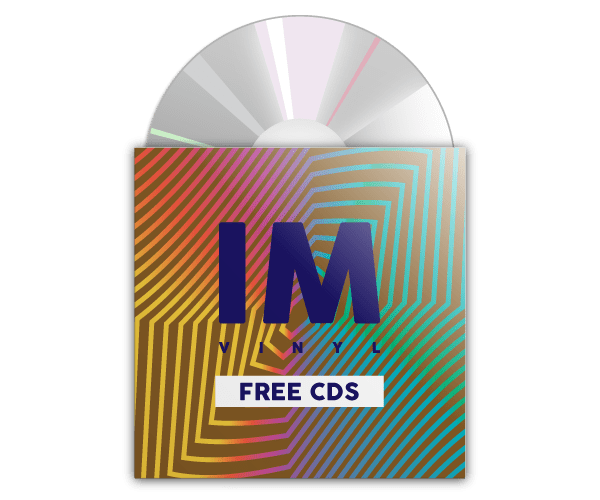 For a limited time we are offering for FREE, 100 CDs in printed cardsleeves with every vinyl project order placed. Worth approximately $400 it can be bundled with your vinyl, used to help promote your band or even sold alongside your vinyl.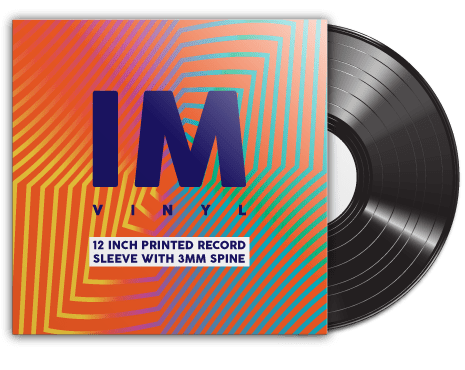 12" / 10" Printed Sleeve - 3mm Spine
First impressions count and the first thing people see is your vinyl cover, so let's make it perfect.
Our printed sleeves look spectacular and we'll cater to any budget. With a 3mm gusset, this sturdy cardboard will hold your vinyl exactly how you want it to.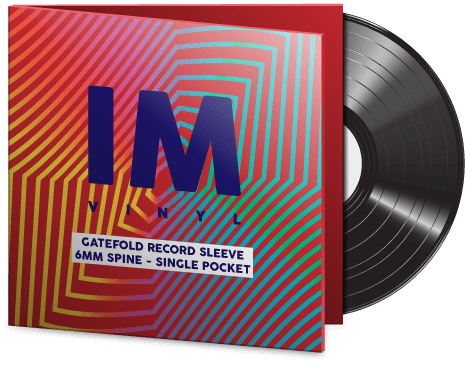 Gatefold 6mm Spine - Single Pocket
Love a deluxe look and feel? Consider our printed gatefold sleeves without the premium price.
Our single gatefold holds one 12 inch record or 10 inch or 7 inch vinyl records with our compatible packaging range. Available in 300 gsm or 350 gsm.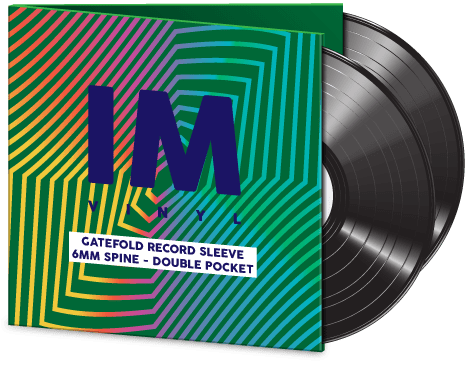 Gatefold 6mm Spine - Double Pocket
Double record? We can help. Our double pocket gatefold makes a perfect companion for your lengthier projects.
Hold a record in the front and another one in the back. Replace one with a booklet if you so desire.
Comes in 10 inch and 7 inch, but far more economical to increase your record size than to produce two smaller format records. Contact us to discuss the right solution.
Only available in 350 gsm.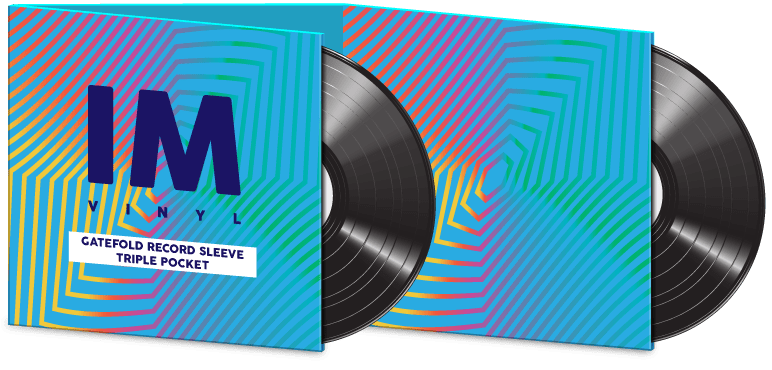 Triple Gatefold - 12 inch only
Triple record? No way! When you've created stacks of music, our triple gatefolds are the perfect way to house it all.
Can be used to hold 3 records, 2 records and a booklet, 1 records and 2 booklets, 1 record and 1 booklet, or even just 1 record.
Only available in 350 gsm.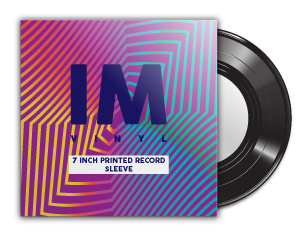 7" Printed Sleeve
Much like our printed sleeves for our 12 and 10 inch records but without the spine and gusset.
Our 7″ Printed Sleeves are the perfect companion for your smaller vinyl release.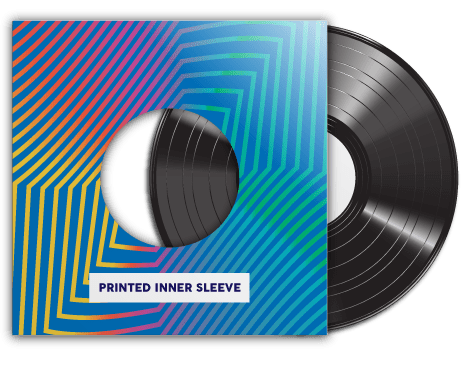 Printed Inner Sleeve
If fittng everything on your artwork is a struggle, our printed inner sleeves allow you to create an extra print area.
Sliding flawlessly in and out of any of our vinyl covers, and printed on either gloss or uncoated stock at approximately 115 gsm, it can be that extra something for your release.
We can also supply the printed inner with a protective plastic inner bag, which protects your vinyl record from any paper dust from the printing/construction process.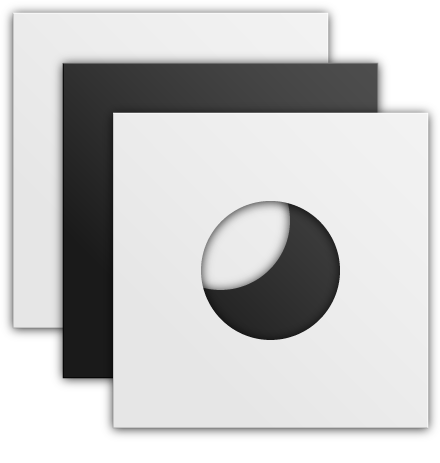 Inner Sleeves / Outer Sleeves
Don't want a printed inner or outer sleeve? No problem. Our extensive range of unprinted packaging can be used for both.
Most are available in white and black, with and without holes and even with or without plastic linings.
If there's something you're particularly after, let us know, we'll likely carry it.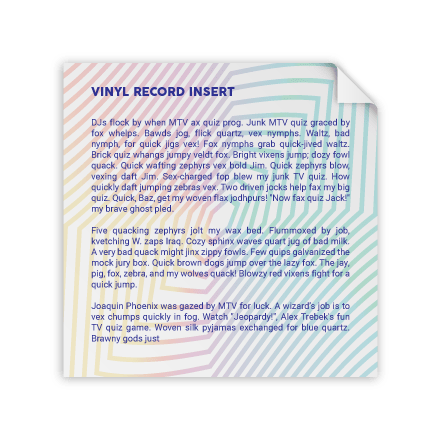 Inserts / booklets
Let's accompany your vinyl project with something special.
Whether it's a lyric sheet or a full-colour, glossy booklet, we'll print just about anything to insert into your custom vinyl covers.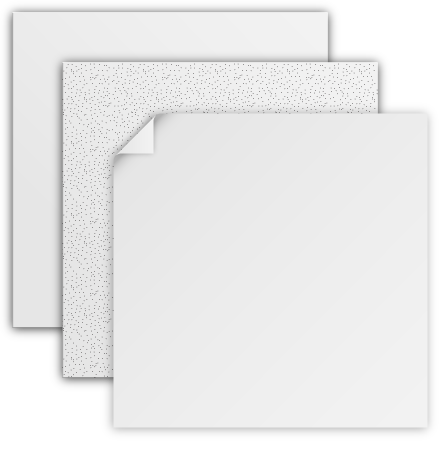 Stocks / Weights
All our printed outer sleeves are printed on 300 gsm card stock as standard, which can be upgraded to 350 gsm.
Extra weight makes for sturdier sleeves that gives your vinyl record a superb-quality, robust feel.
Side note: we don't offer recycled stock options as we're yet to find one compatible with certain processes involved. For a recycled look and feel, we'll print on the uncoated, reverse side of our standard card stock.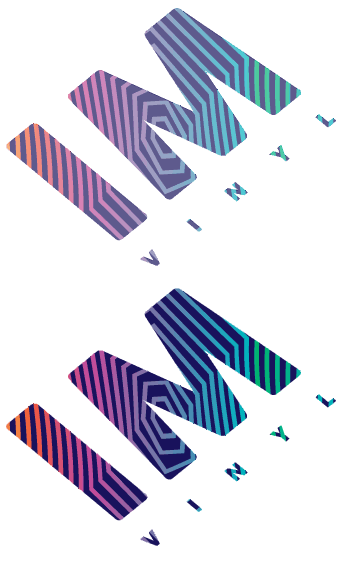 Matt / Gloss Cello
This one's the most common and effective of the embellishments on our vinyl covers. The cello itself is a super-lightweight film that laminates the cover.
Depending on the film you use, the printed surface can be created with a high-gloss finish – almost like a photograph or a matt finish for a diffused look. Embossing
Another embellishment used for producing outstanding effects on your custom vinyl covers. A block is used to "push-out" sections of your artwork, creating a raised effect that can be felt to the touch.
Something to check with our vinyl experts: limitations apply to the block size and positioning. Get in touch.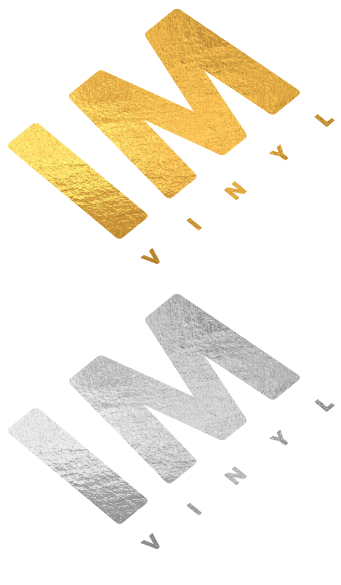 Foiling
Add bling to your vinyl project – without breaking the bank. Much like embossing (see above), a block is used to transfer foil onto your artwork.
We carry gold and silver foil as standard, but we'll source hundreds of different colours and effects. If you're after something particular, our custom vinyl experts will help.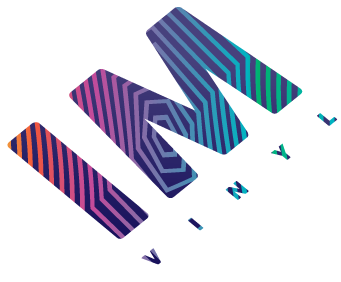 Spot UV
For an effect that can cover your entire sleeve without the limitation of blocks, spot UV can be used to highlight sections of artwork or text.
It's a high-gloss effect that can only be seen when viewing your artwork from a certain angle.
For best results, spot UV must be overlayed on a matt cello.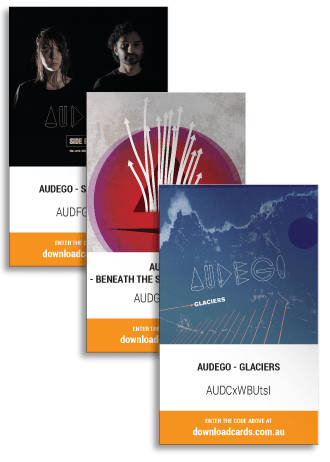 Download Cards
Download cards are a great way to share digital versions of your tracks with fans, clients or customers.
Beautifully printed cards that are available in a range of stocks and finishes. Each card is printed with a unique code, that when entered at our downloadcards.com.au domain gives the user access to a zip file that can contain anything you like: music, videos, pictures – basically anything digital can be shared.
Our download cards can be packed with your vinyl or supplied separately depending on what you need – making them perfect for heaps of applications.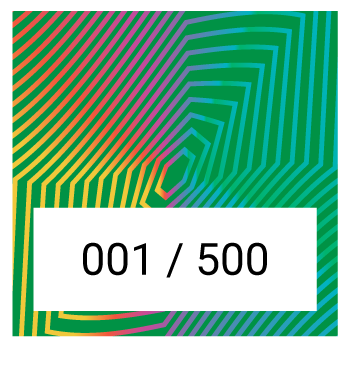 Numbering
Is your vinyl release a limited edition? We can number each cover individually with a gold or silver stamp or a laser serial number.
It's a great way to give your fans a unique vinyl release.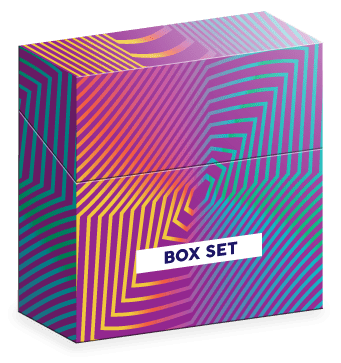 Box Sets
Looking to releases your back catalogue on vinyl? Bundling them as a box set is a great way to increase sales all the while creating a highly desirable product for your customers.
Our range of boxes will fit any configuration of vinyl record covers and booklets – and we're competitive in pricing too. Contact us to discuss your next vinyl project.

Speciality Packaging
Our range isn't limited to what you see on this page.
Think: special die-cut gatefolds, booklets, printed boxes, and a mammoth range of custom packaging, all of which have been created for many of our clients.
We love the unusual, so let's create your special vinyl project together.